Tropicana Girls. Glamour Shots, Photo Sessions And More!
---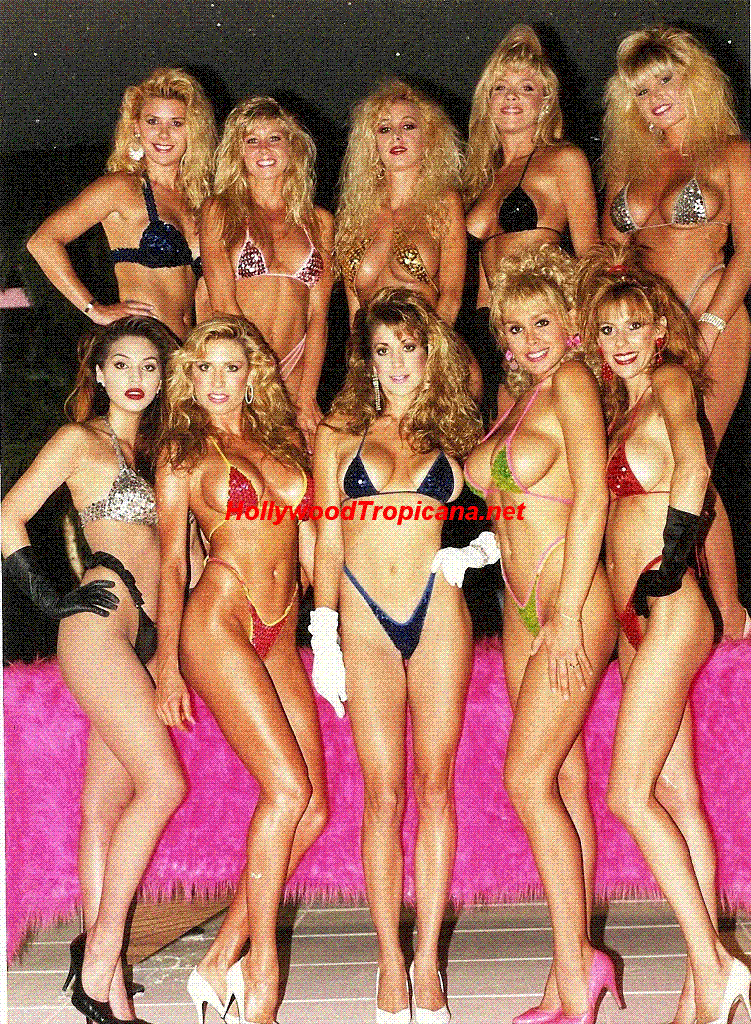 Photo sessions were common at Hollywood Tropicana. It was an opportunity for the girls to show off. Where else in a night club did you see such a bunch of pretty girls competing for your attention?? Only at Hollywood Tropicana!! These pictures were taken back in the late 80s. Approximately from 1987 and subsequently.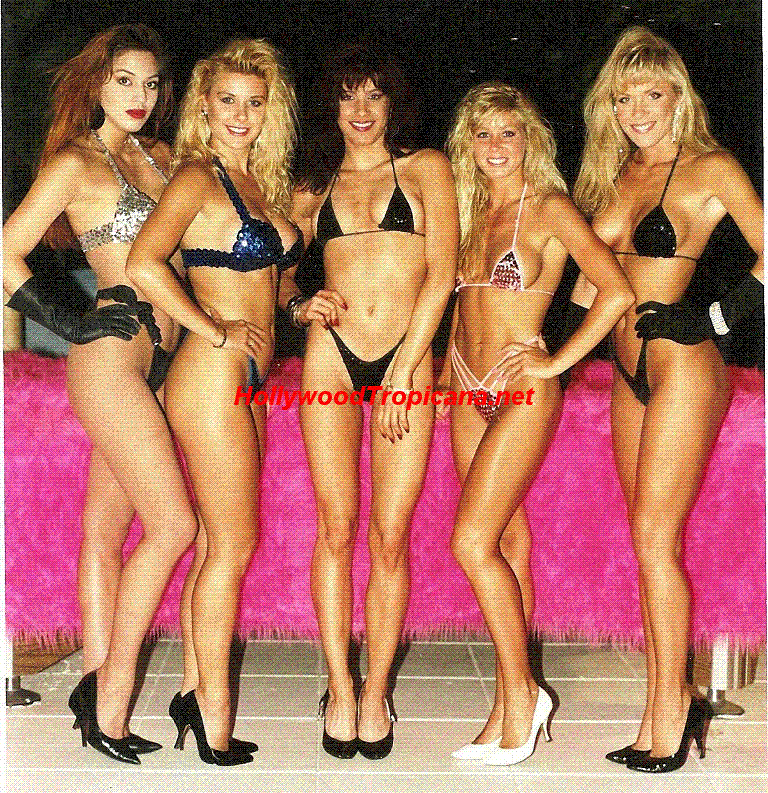 If you were a Tropicana regular, these girls surely seem familiar and bring back good memories. Traditionally, exotic dancers are taken lightly and people do not realize they live normal lives like anyone else. Most Tropicana girls had other commitments in life. Some were college students, some had regular day time jobs, and a significant number of them had their own kids and family. Of course no one knows these facts of life unless you get to know them personally.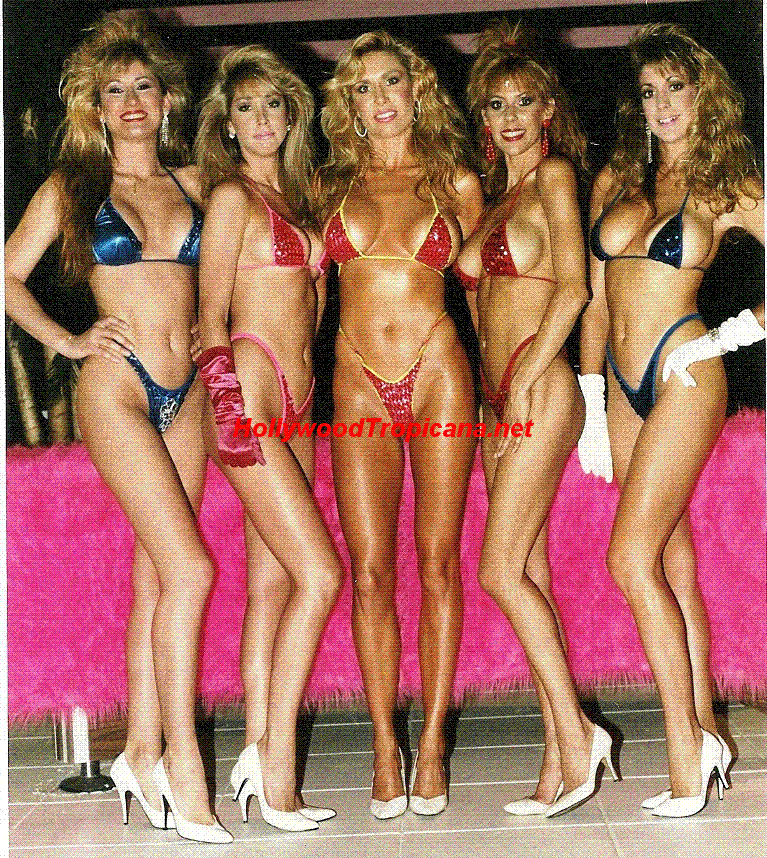 At Management initiative, group photo sessions were frequently done for posters, post cards, t-shirts, passes and promotions in general. On occasion, the girls themselves would handle promotions visiting places giving away passes and t-shirts. How could you refuse an invitation from Darcey, Terry or Layla? Impossible!!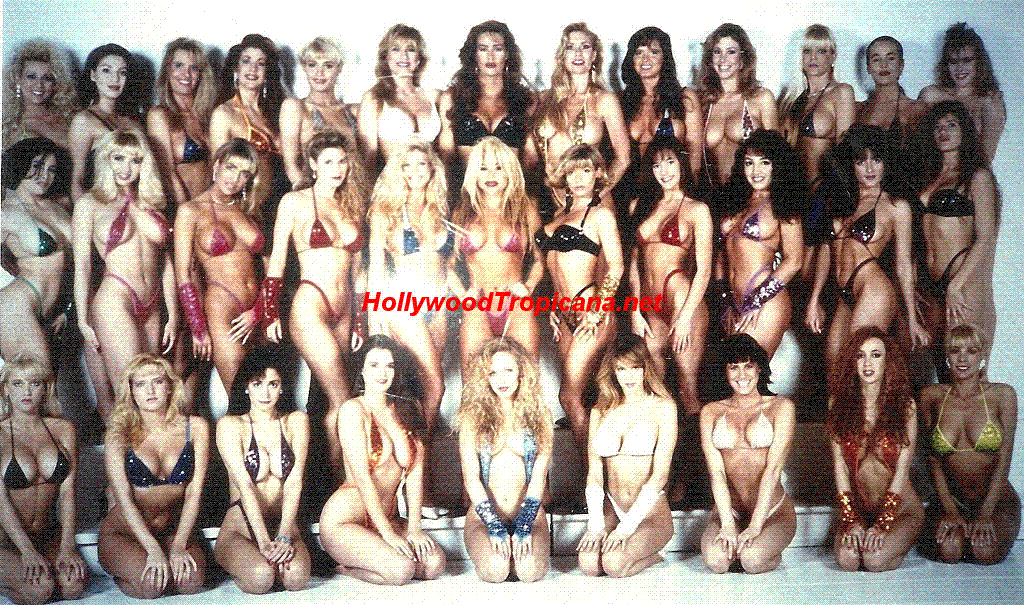 About a drink!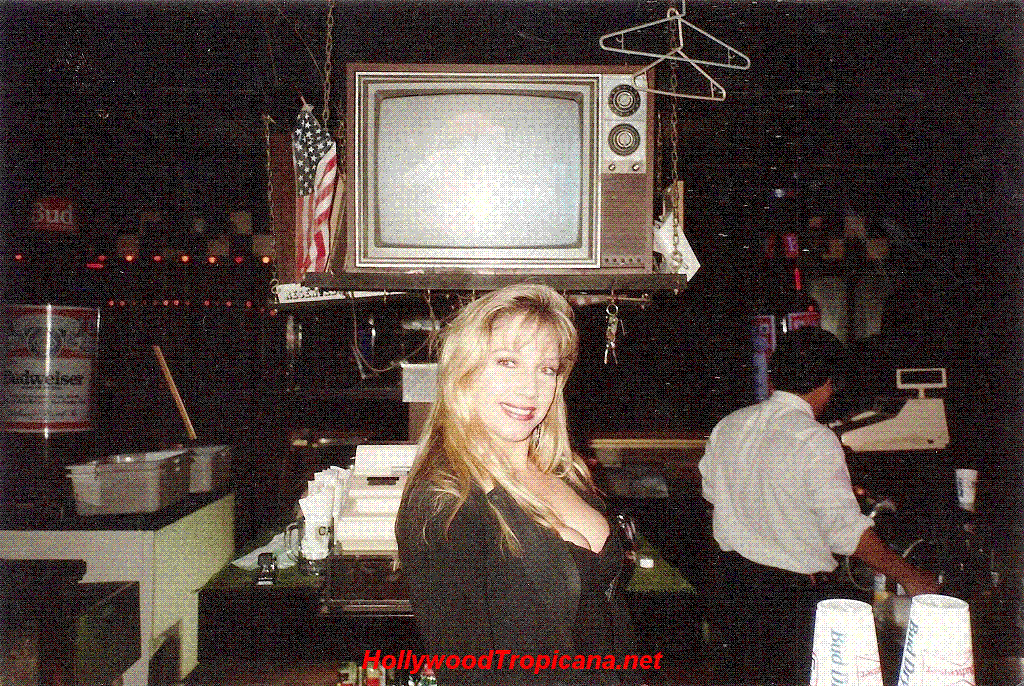 Bartending and cocktail girls were just as cute and attractive as the show girls. Here is Lisa, working the Bar and showing off her "attributes". Friday and Saturday nights were especially hectic, the Bar would receive between 1000 to 1500 orders for drinks. Lisa, Tony and Mary and the Bar boys had to work at a fast pace to keep up with orders from impatient clients! Hollywood Tropicana could sell Beer, Wine and hard liquor. Being a no nudity show, the law allowed it. Obviously intoxicated patrons would no longer be served alcohol, but the crowd always behaved and fights were very rare.
Got a pass??
Passes were pretty much appreciated to enter for free on specific dates. Thousands of them would be passed all over Los Angeles. In some areas, promoters were literally assaulted by avid men demanding passes! Some of those defying time have survived. Here they are: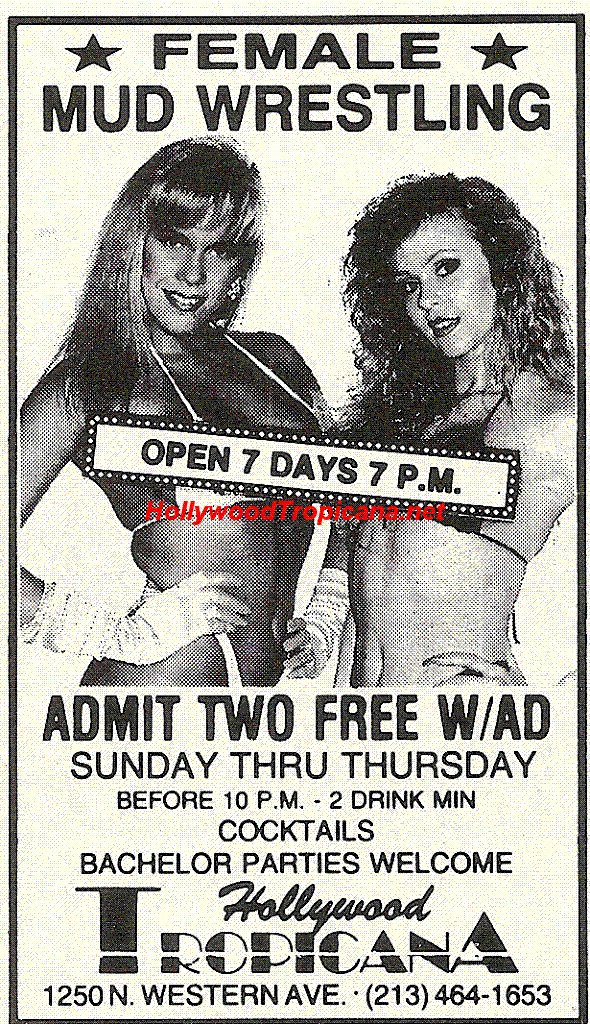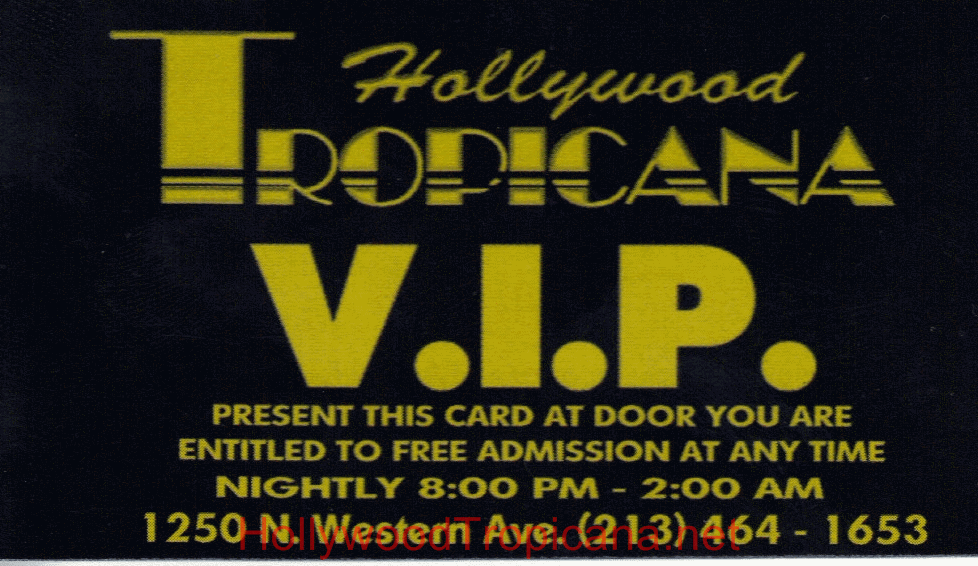 The VIP Pass!!
Here is a picture of the famous VIP Pass that only selected clients had. It allowed free admission on any night, discounts on Trop merchandise and pictures and service preferred status at the Bar. Also, admission to private parties and special events. The waiting list to become a VIP member had more than 10,000 clients requesting this privileged status. By the end of 1992, capacity limitations forced Trop Management to restrict issuing VIP passes and only on very limited quantities.
Such, was the popularity of Hollywood Tropicana.

The Hollywood Tropicana Official T-Shirt!!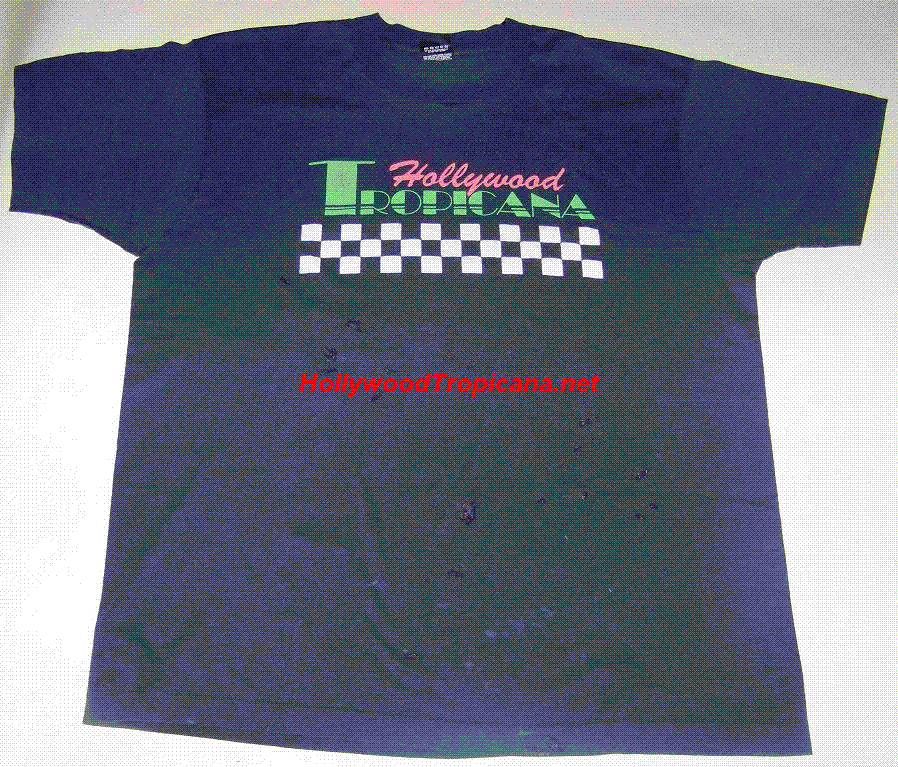 And to finish this journey at the famous Hollywood Tropicana, a classic souvenir from those days: an Official Tropicana T-Shirt! Most likely thousands of men still have somewhere in their closet a Tropicana t-shirt. White, black or yellow. Be sure to visit our website again. A Tribute Tropicana T-Shirt is already in production and will be offered to our viewers in the near future.
---
Metal Darkness Productions